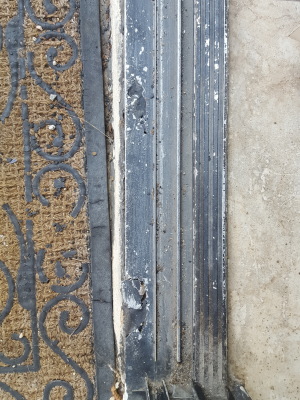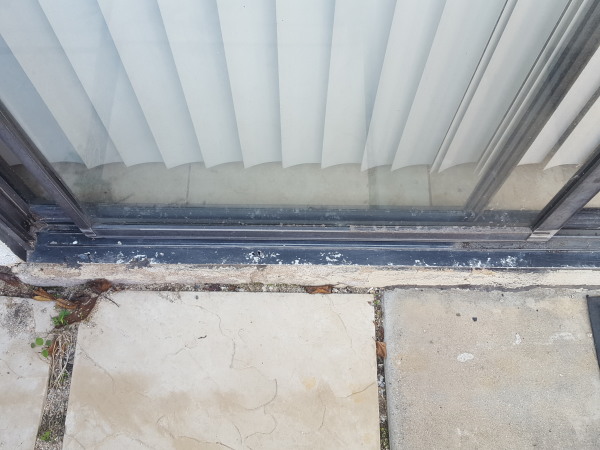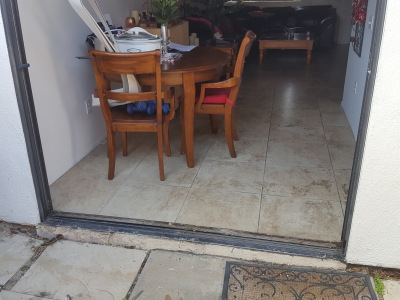 Both panels  are removed and track is removed without disturbing side jambs.

Track has corrosion due to contact with cement and  stucco.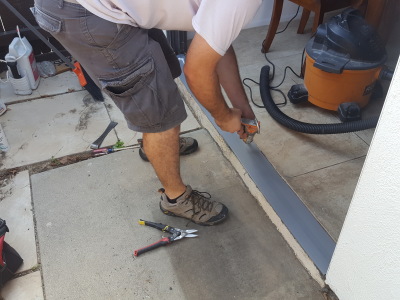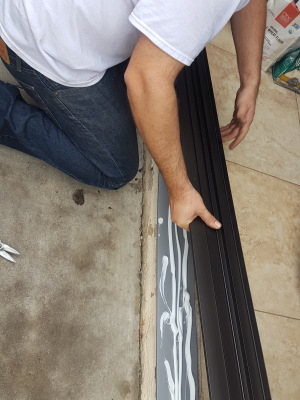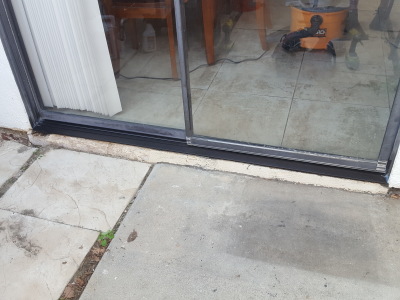 Before rotting patio door track.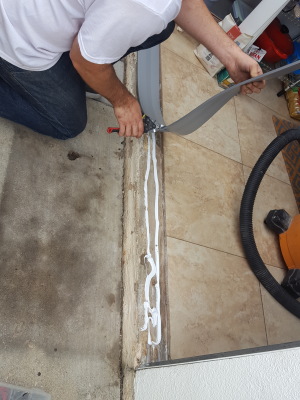 The two panels are reinstalled with new rollers on slider and job is complete.

 Polyurethane caulking  is applied and pvc barrier is installed to prevent corrsion to new track.
Pvc barrier is layed down with polyurethane  caulking applied on top.

 New track is installed.